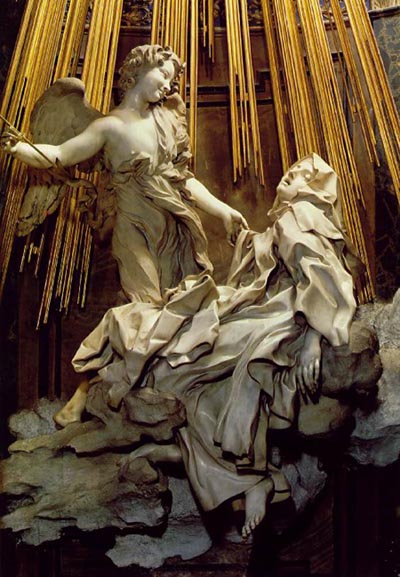 I am currently reading a fascinating book on medieval mysticism that argues that the rise of female mysticism is not the result of some innate feminine spirituality, but the result of cultural constraints on women's authority that required extraordinary spiritual experience as legitimating a female voice. I am curious if a similar dynamic exists within Mormon culture. Is women's authority limited in LDS culture in such a way that particular forms of spirituality are required to authorize their speech? If so, what sorts of spiritual practices are authorizing? Or, is enough authority given that there is no need for extraordinary measures?
It is not uncommon for many LDS men to speak highly of the "innate" spirituality of women, especially their wives. Indeed, this innate spirituality is often seen as a substitute for, or even a parallel to, the male-only priesthood. Women are seen as more caring, more patient, more "in tune." For the record, I am not convinced that these are natural gender differences. But, are they more than just stereotypes and cultural constructs? Could women actually perform these stereotypes in order to have a voice? Do these prescribed female characteristics actually produce women's authority and agency in the church?
Finally, why are some female spiritual practices accepted and not others? Why hasn't the church produced a need for women mystics? What is the difference for women in medieval Christianity and women in modern Mormonism that enables different means for authorizing women's voices?